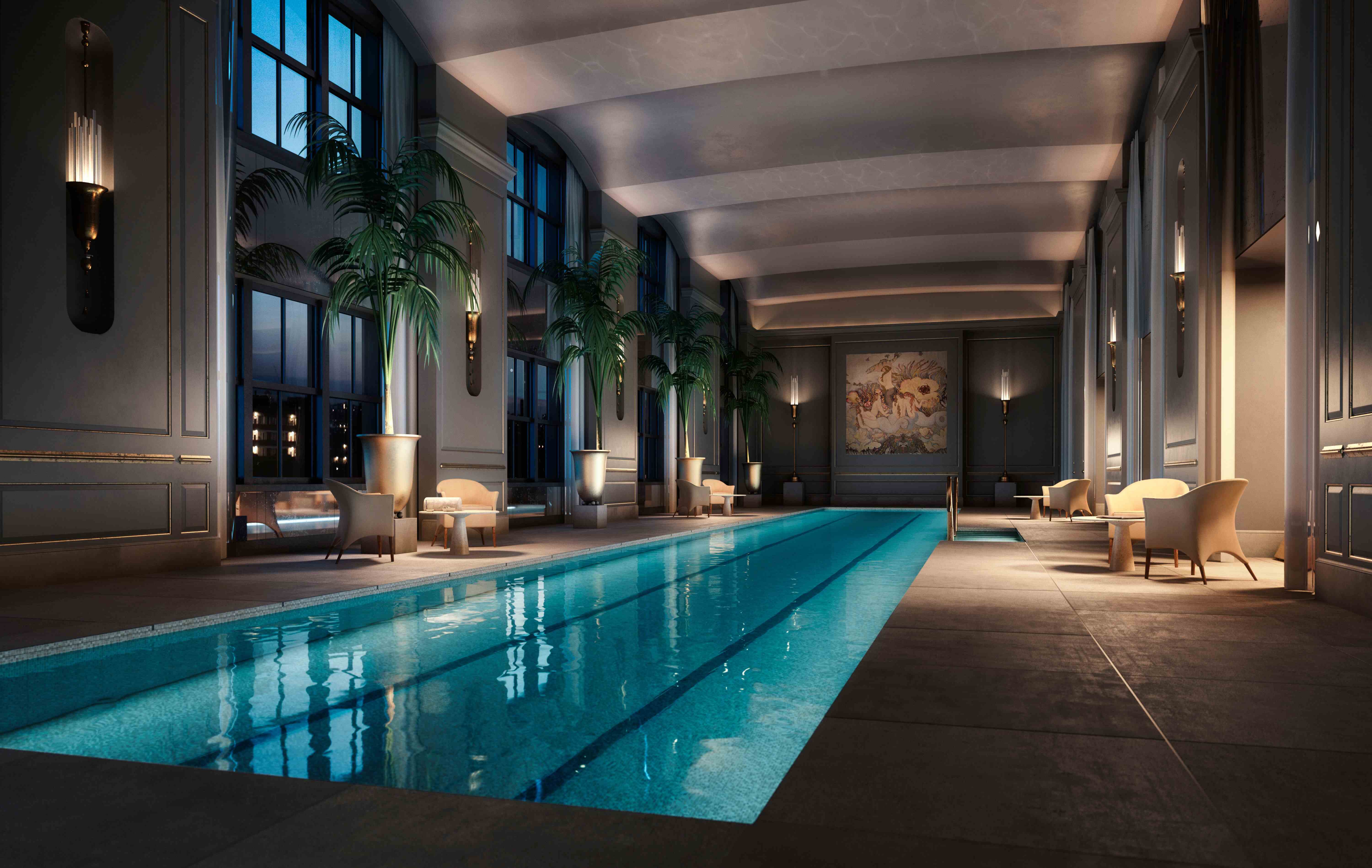 Photo Credit: Hayes Davidson
111 West 57th Street in Manhattan, known locally as Steinway Tower, is the second tallest residential building on this half of the globe. Soaring directly over Central Park, it's a huge bite out of the Big Apple.
Developed by JDS Development Group, Property Markets Group, and Spruce Capital Partners, the tower stands at 1,428 ft. and offers a total of 60 residences; 46 in the main tower and 14 in the original Steinway Hall structure directly adjacent. The outside of the tower itself is a marvel to behold: the southern side of the structure features setbacks that ascend gracefully to the top of the building, while the east and west feature an intricate facade crafted from terra-cotta. On the north side, the building is made up of shimmering panes of floor-to-ceiling windows, offering residents an unbeatable vantage point to view Central Park and the city below.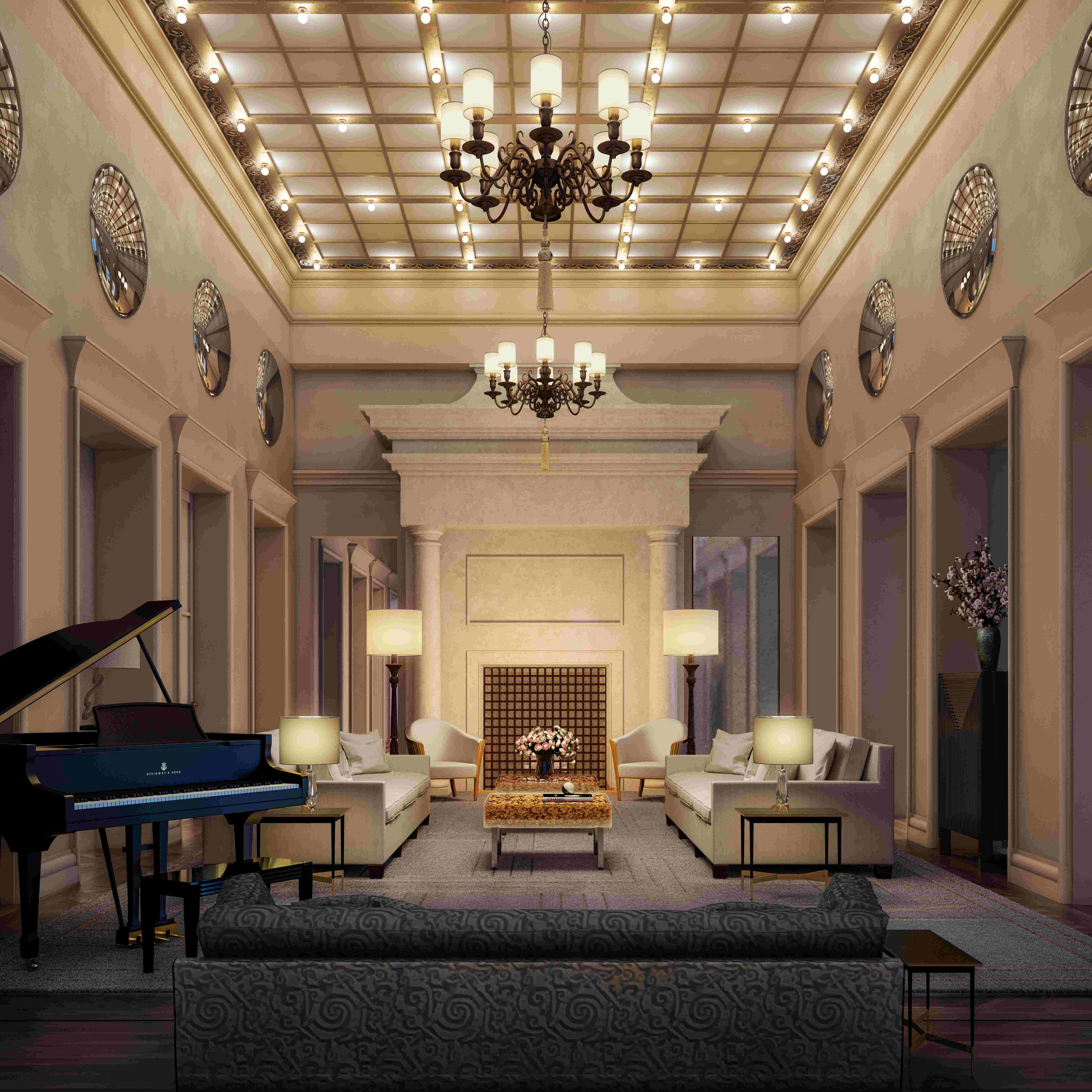 Photo Credit: Hayes Davidson
Residents of 111 West 57th Street can look forward to a luxurious array of amenities: the tower will include a massive swimming pool with cabanas alongside, sauna and steam rooms, a high-ceiling fitness center with a terrace, a private lounge area, several curated dining room options, and meeting rooms to mix business with pleasure. It will also be the only new development in Manhattan to feature a padel court. For the Steinway Tower, first-rate service is a given: the building will feature around-the-clock attended entrances and a well-staffed concierge service to ensure total comfort and ease of mind during residents' stay.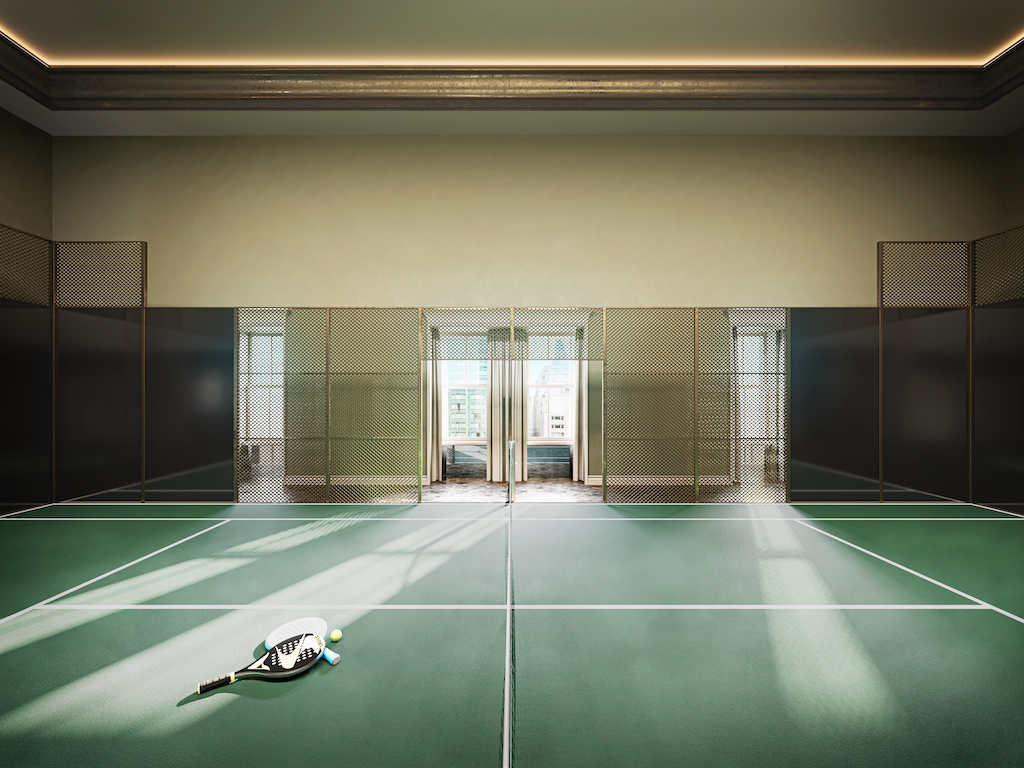 Photo Credit: Hayes Davidson
Respecting the architecture that came before it, developers of the new 111 West 57th Street Tower coordinated with the Landmarks Preservation Commission of New York to restore the Steinway Hall building's facade and rotunda, deftly accenting the already gorgeous structure. In addition to the restoration project, a lavish central lobby designed by Studio Sofield has been constructed to connect Steinway Hall to the main tower. The area acts as a foray into the luxurious accommodations awaiting residents, with a beautiful finish of marble, limestone, velvet, and original hardwood flooring from Steinway Hall.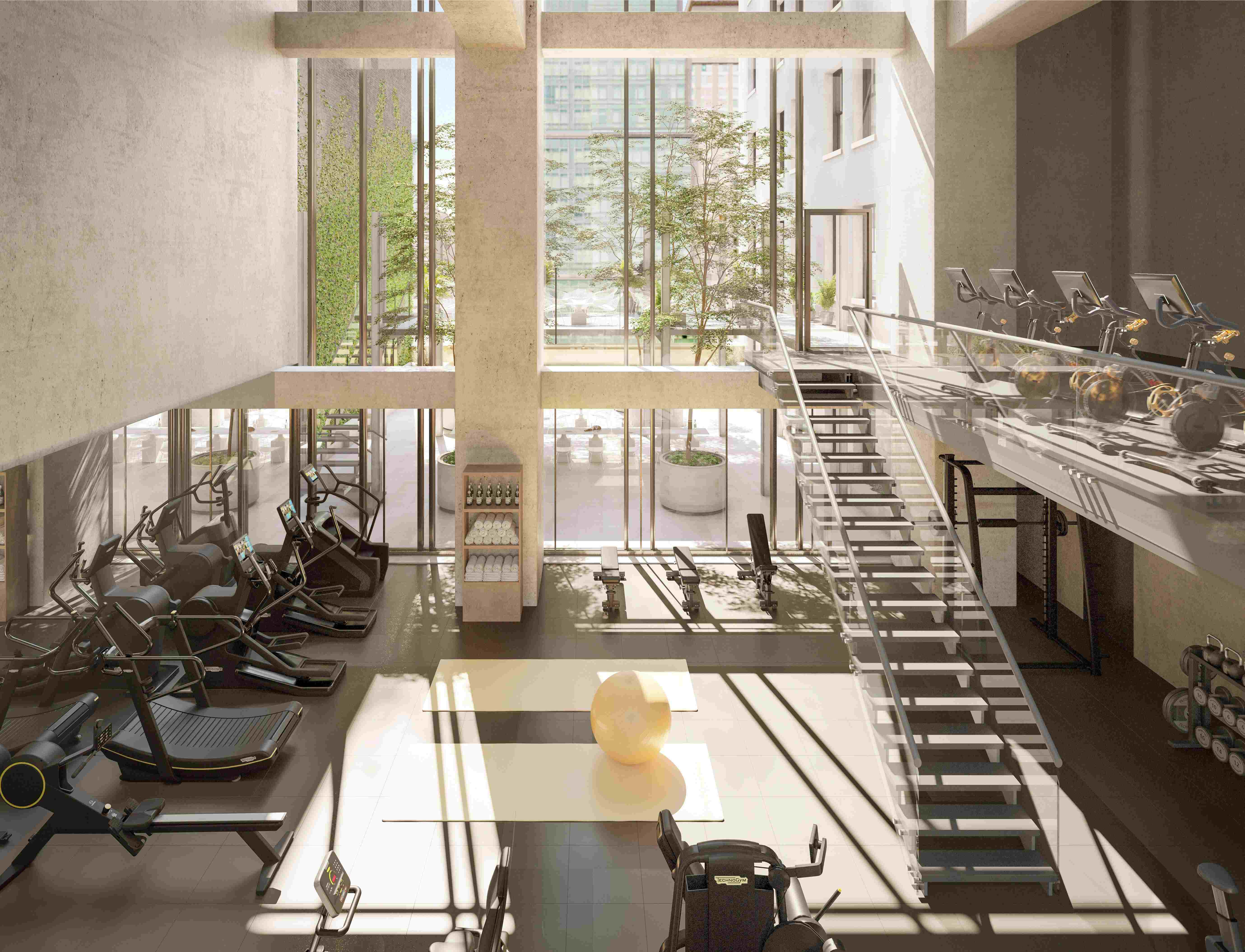 Photo Credit: Hayes Davidson
With no stone left unturned, developers are excited to announce that residences in the main tower have just started closings, with living spaces as detailed and meticulously crafted as the rest of the structure. For the city that never sleeps, 111 West 57th Street may be one of the best spots to rest your head in New York City. Prices range from $7,750,000 to $66,000,000.
For more information, visit the tower's website at www.111w57.com.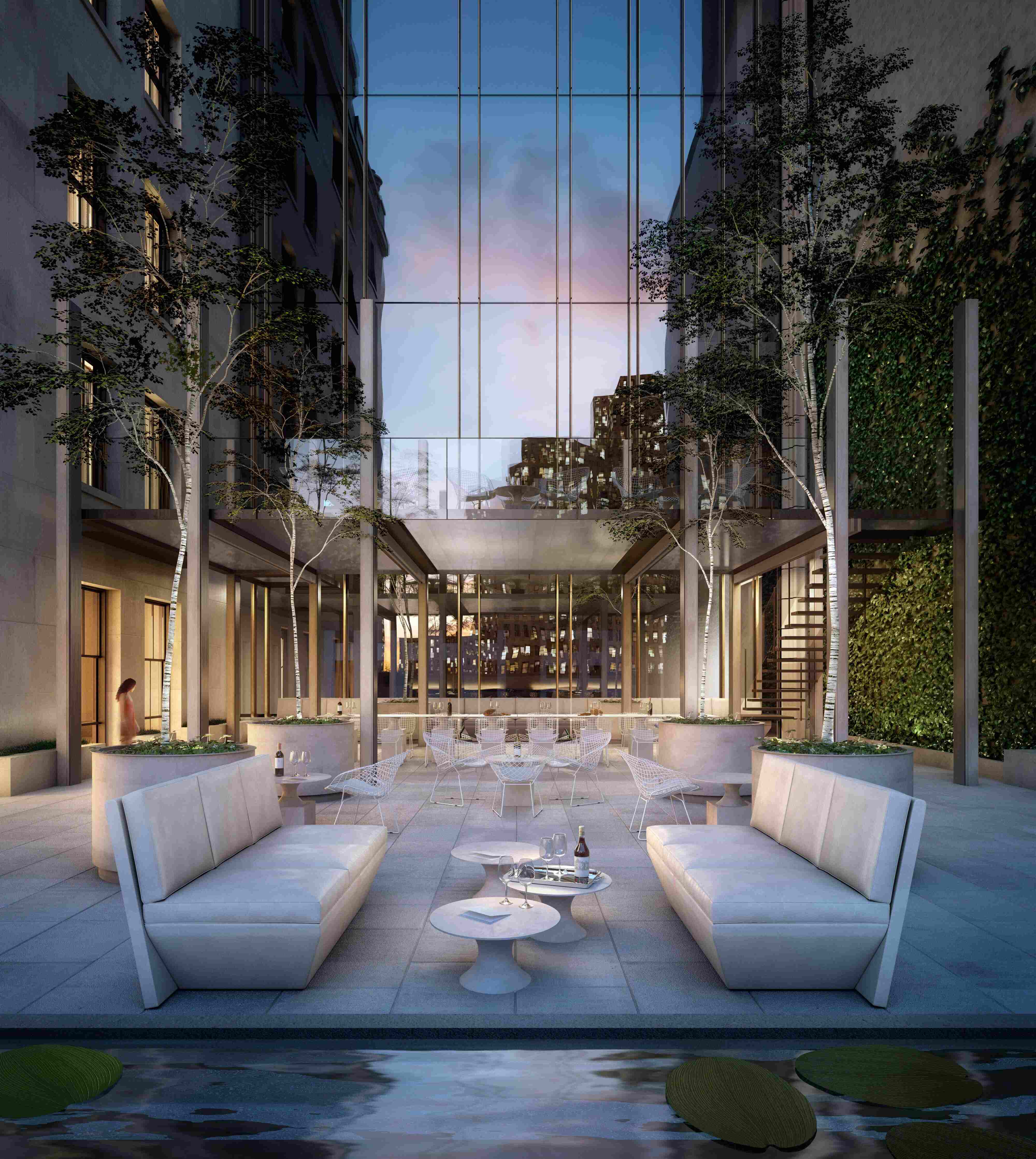 Photo Credit: Hayes Davidson