Leslie Saul founded Leslie Saul & Associates (LS&A), an Architecture and Interior Design firm almost 30 years ago with the following mission: to make the world a better place for people who work, play, age, live and learn.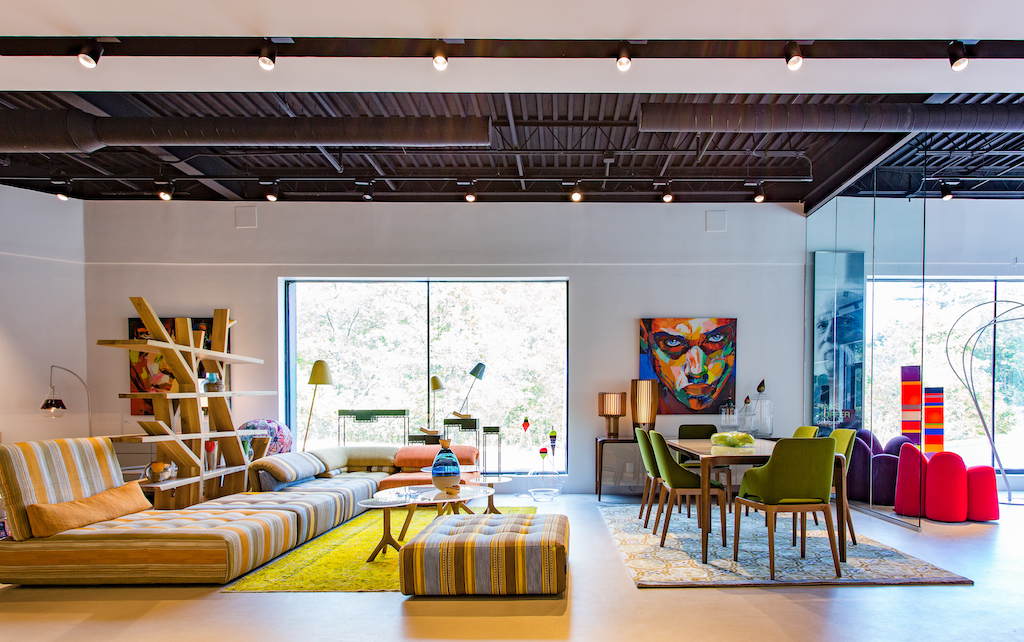 Lesli Saul's wealth of experience and knowledge has led to countless success stories and satisfied customers. One of the more exciting of these stories is LS&A's continued and growing partnership with high-end French furniture company, Roche Bobois. The esteemed French company has been collaborating with LS&A for over 16 years now. Leslie Saul took the time to explain this successful and exciting ongoing design partnership in further detail.
"LS&A architecture and interiors started working with the French furniture company, Roche Bobois, over 16 years ago in 2005. Since then, we have been the project architect for five stores for the creative, high-quality firm that is based in Paris. Our most recent store, the new location for Boston, in Back Bay, is almost complete. We can't wait for the opening in the next few weeks. In the meantime, enjoy the photographs of the store in Natick, MA. This exciting store was designed in Paris and interpreted and developed by us.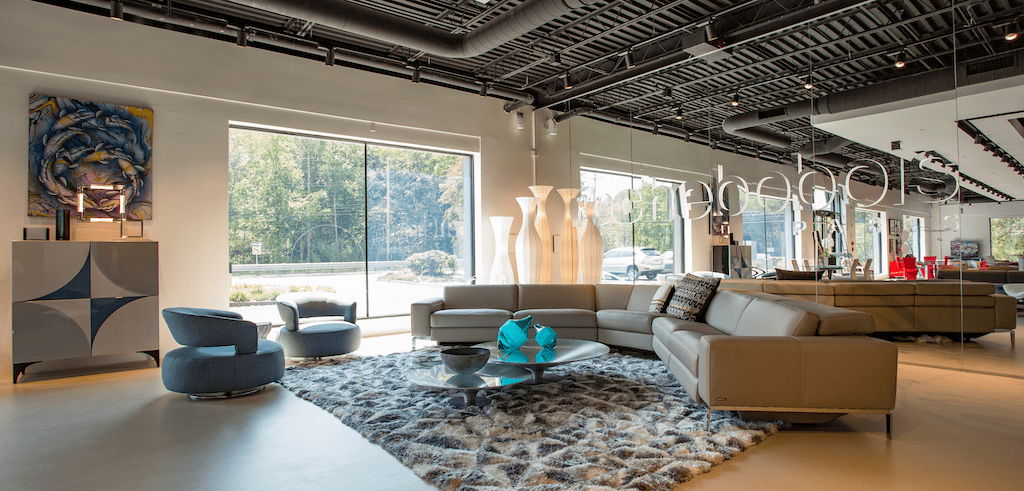 "One of the great pleasures of working with Roche Bobois, besides the terrific Regional Director, Pierre Berardo, is that our residential clients can take advantage of our knowledge of the products, the salespeople, and the good-value pricing. I also love that the stores are projects that are open to the public, as opposed to our design work for private homes, which remain private (as they should). Retail design is fun and for the public! Bienvenue à tous!"