With over 15 years of experience, Guimar Urbina has become one of the most notable modern Interior Designers in the South Florida industry. Her experience stems from Miami, FL and expands internationally with projects across the United States, Europe, and South America.
Photo Credit: Sofia Sardi Studio
Guimar recently completed a unique project involving a renovation of an athletic rehab and recovery facility in South Florida.
Haute Design: How did a project to design a gym come about?
Guimar Urbina: One of my family members decided to open his own facility for rehab and recovery. It was a very challenging project since we only had 30 days to complete the entire renovation and to receive the fixtures, equipment and furniture.
HD: There are plenty familiar names on the jerseys displayed above the gym mirror. Are all of those athletes current or former clients of the gym?
GU: Yes, those jerseys belong to some of the professional athletes who work with my client. They play baseball, soccer and tennis. Many of them play for Inter Miami, the Mexican National Soccer Team, the Miami Marlins, and the Toronto Blue Jays.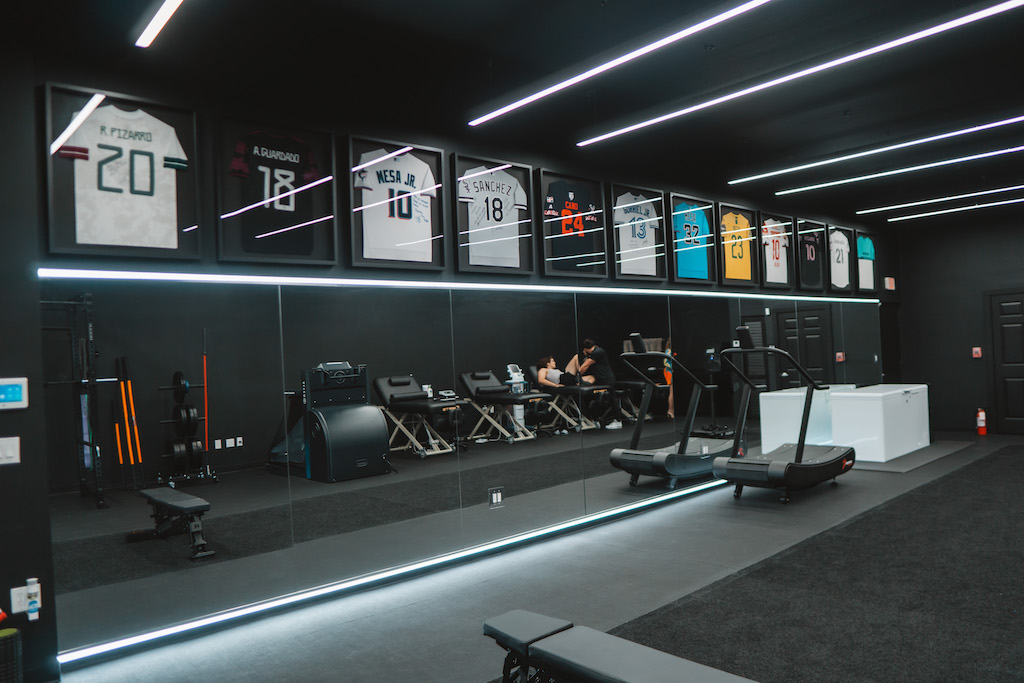 Photo Credit: Sofia Sardi Studio
HD: What is the main difference you felt while designing this space compared to a home? 
GU: The first major difference that stood out to me was the size of the open space. The floor is made of rubber, as opposed to the porcelains, marbles or wood floors we are used to working with inside a home. It was also very interesting to work with the spacing between each massage bed and workout machine.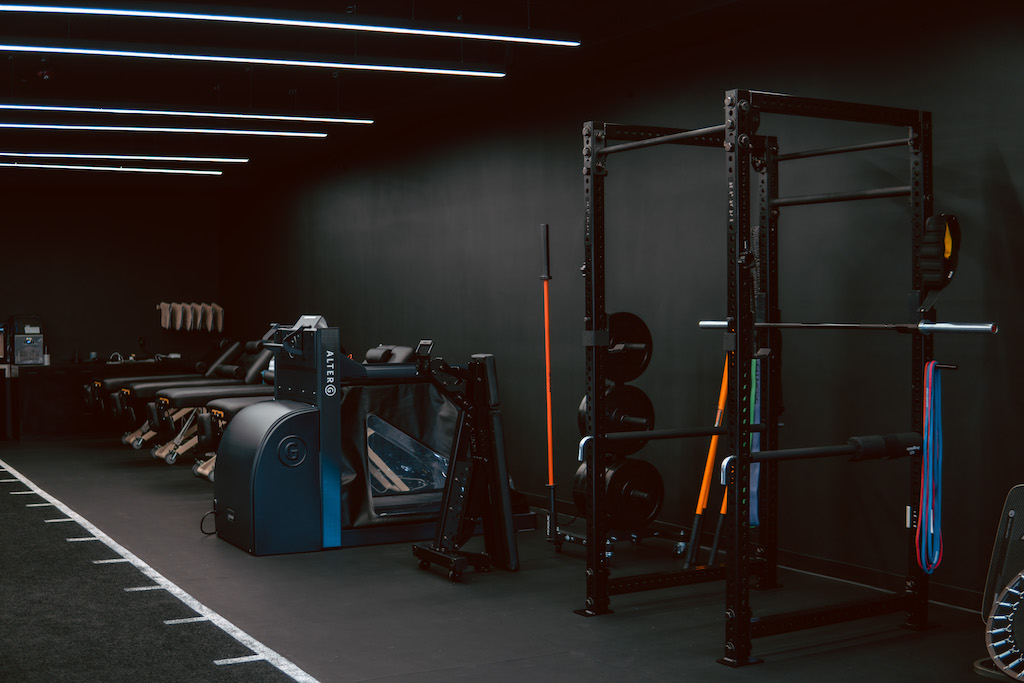 Photo Credit: Sofia Sardi Studio
HD: What was the biggest challenge for you throughout this project? 
GU: The toughest part of this project was convincing my client, who is a family member, that a scale drawing and three-dimensional renderings are the perfect tools to avoid mistakes before ordering fixtures and furniture pieces. As you might imagine, working with family is never easy (ha ha ha).
HD: Would you work on another gym or non-standard design project in the future?
GU: Of course! I love a challenge in life. At the moment, I have two clients who are professional baseball players and they want me to design their home gym. And of course, it's great for me and the firm to have the opportunity to work on these new projects, which I can add to my portfolio.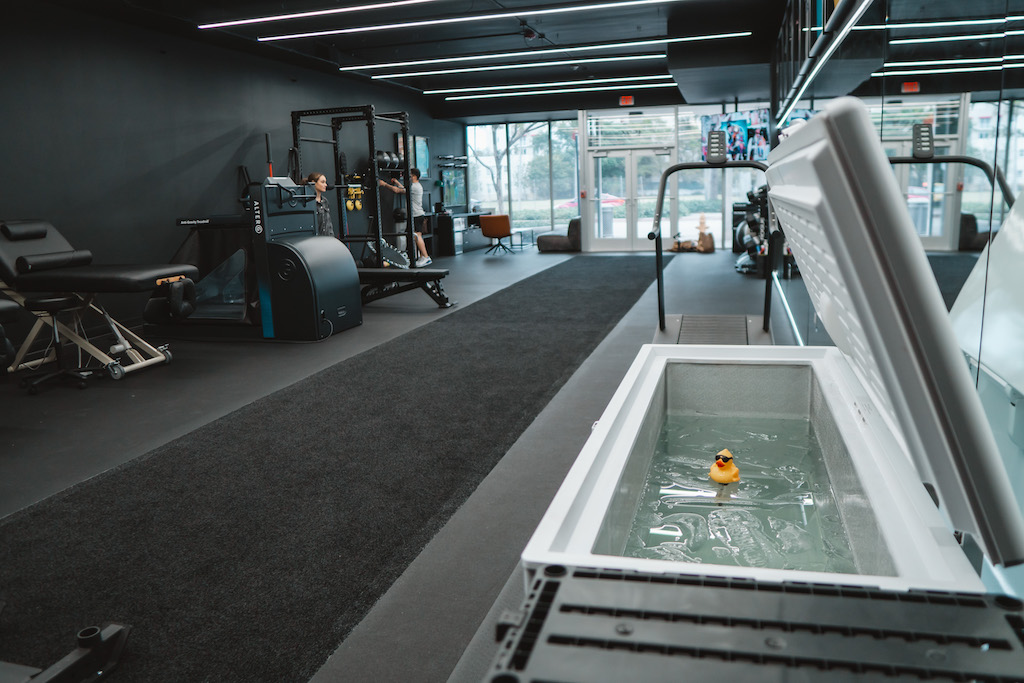 Photo Credit: Sofia Sardi Studio