Duoma Atelier is a multidisciplinary interior design studio that provides innovative and high-quality solutions for clients' diverse lifestyles. The studio's unparalleled experience offers a combination of creative capital and industry connections which is second to none.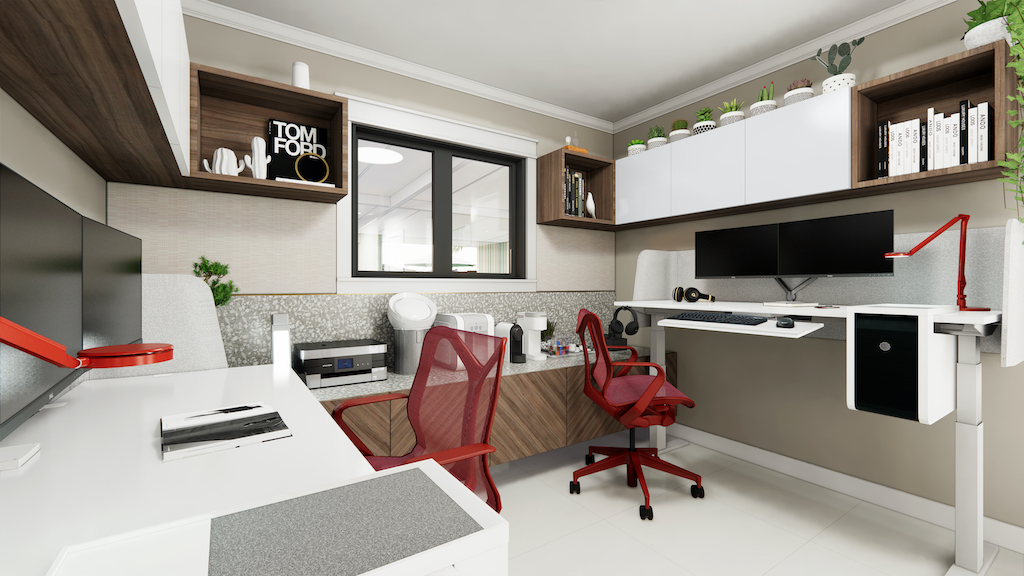 Photo Credit: Leandro Lujan
Duoma Atelier recently shared a wellness study regarding the increasingly normal trend for companies to allow (sometimes prefer) employees to work from home. The following are some of the key concepts that promote a healthy home office with wellness at the forefront.
Air
Since we spend most of our time indoors, the air quality of our buildings is extremely important. There are easy ways to improve the quality of the air you breathe at home. A good place to start would be to make sure that the HVAC unit filter has a high MERV rating. The Minimum Efficiency Reporting Value is a measurement scale which reports the effectiveness of air filters.
Other than that, the next course of action would be to add an air purifier to rooms which you use most, including bedrooms, and in this case, home offices. Adding indoor plants also contributes to air purification.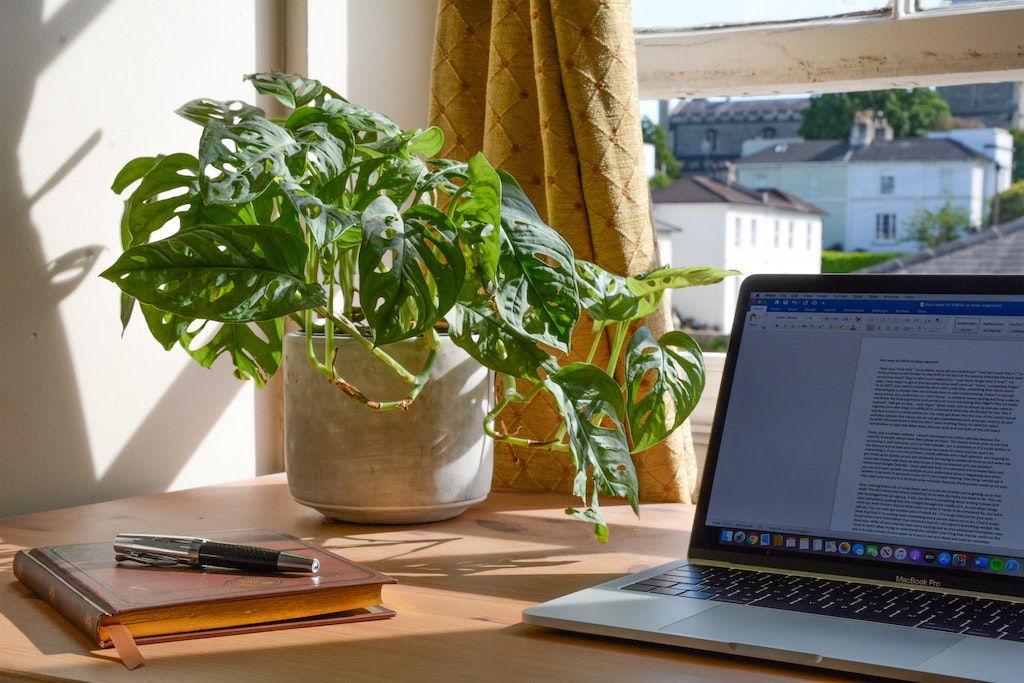 Photo Credit: Unsplash
Comfort
Above all else, your home office should be a comfortable environment which allows you to work in peace. It's recommended to invest in a good pair of noise-cancelling headphones - you won't regret it. If you share a home office, or if your home office is located near a space in the house which tends to be noisy, a great idea would be to add materials such as carpet, felt or fabric-wrapped panels in order to absorb sound.
When it comes to lighting, it's a good idea to have a variety based on different uses and needs. General lighting ought to be considered as the first layer, accompanied by individual desk lamps for personal use. When taking zoom meetings into consideration, good illumination is a huge facet of any great home office.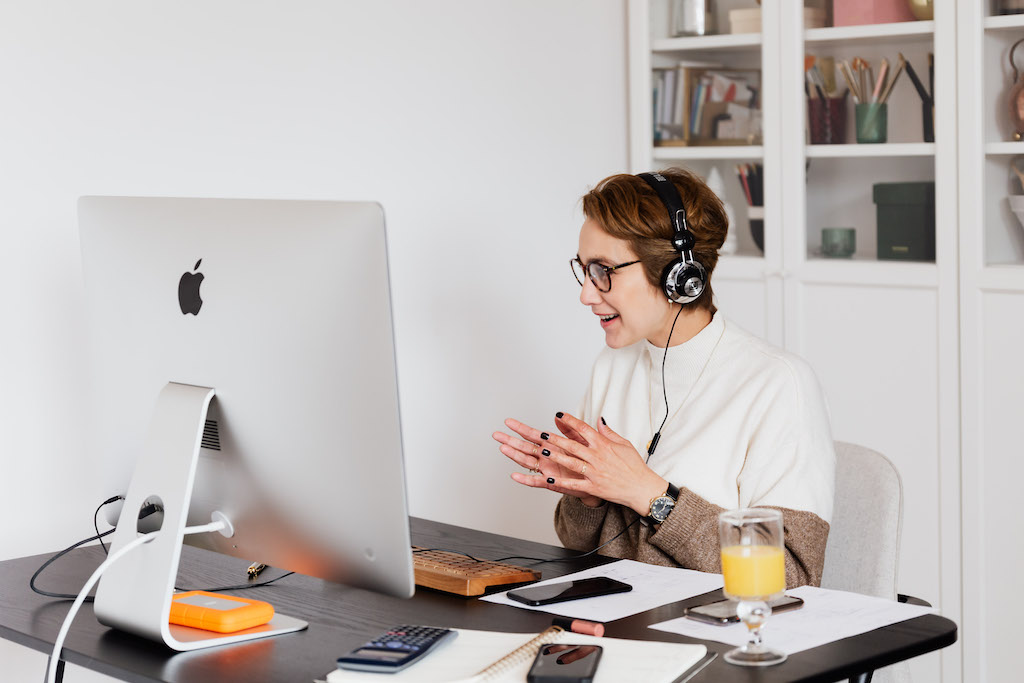 Photo Credit: Unsplash
Mind
Mental wellness and physical wellness are equally important and they go hand in hand. Natural light should be at the top of the list when it comes to working from home. Try incorporating views to the outside or at least set up your office in a room that has windows to help with your circadian rhythm.
Next, add items that stimulate the senses. This can be through aromatherapy, a speaker which can emit sounds of nature in the background, or even some form of a miniature Zen Garden. The idea is to provide your mind with sensory cues to remember to breathe and relax from time to time.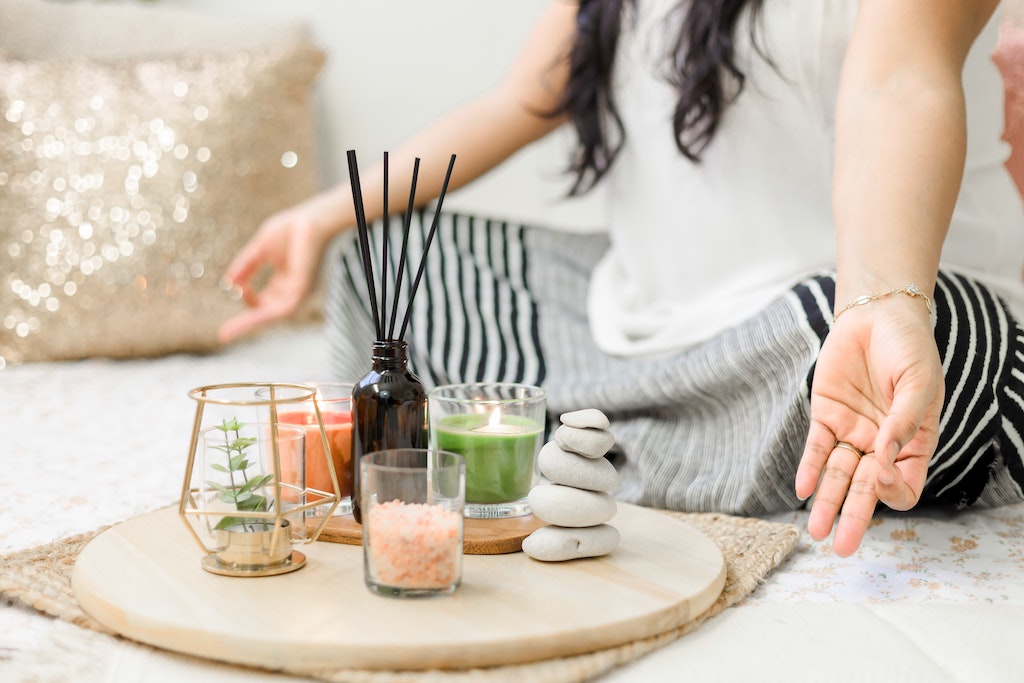 Photo Credit: Unsplash
Water
Hydration is key to your overall health. However, drinking the appropriate amount of water for your body can be easier said than done. While a brief walk to the kitchen can be a good break from work and good way to avoid staying stationary for too long, it's a good idea to keep a water station nearby within your home office. Consider it a visual cue to remind you to stay hydrated.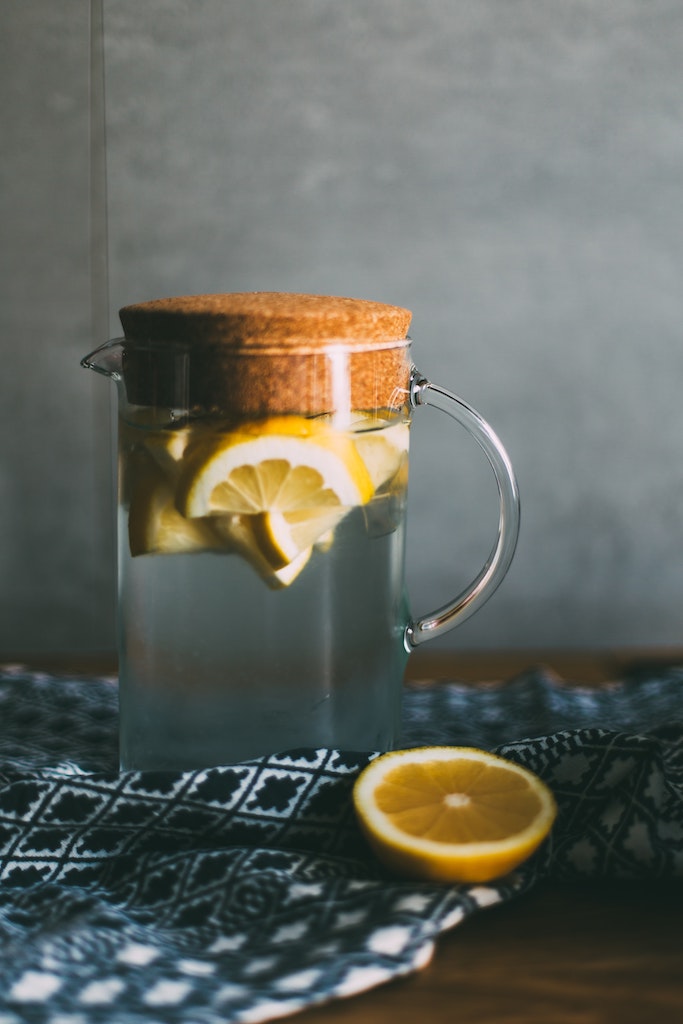 Photo Credit: Unsplash
Movement
There are several ways in which your home office can be designed to promote wellness. Investing in a good ergonomic chair is a good place to start in order to promote good posture when you work.
But it doesn't stop there. Research shows that remaining seated for extended periods of time is just as dangerous as smoking. An adjustable standing desk has become popular for good reason. They have been proven to promote mobility, aid prevention of back pain and regulate blood flow.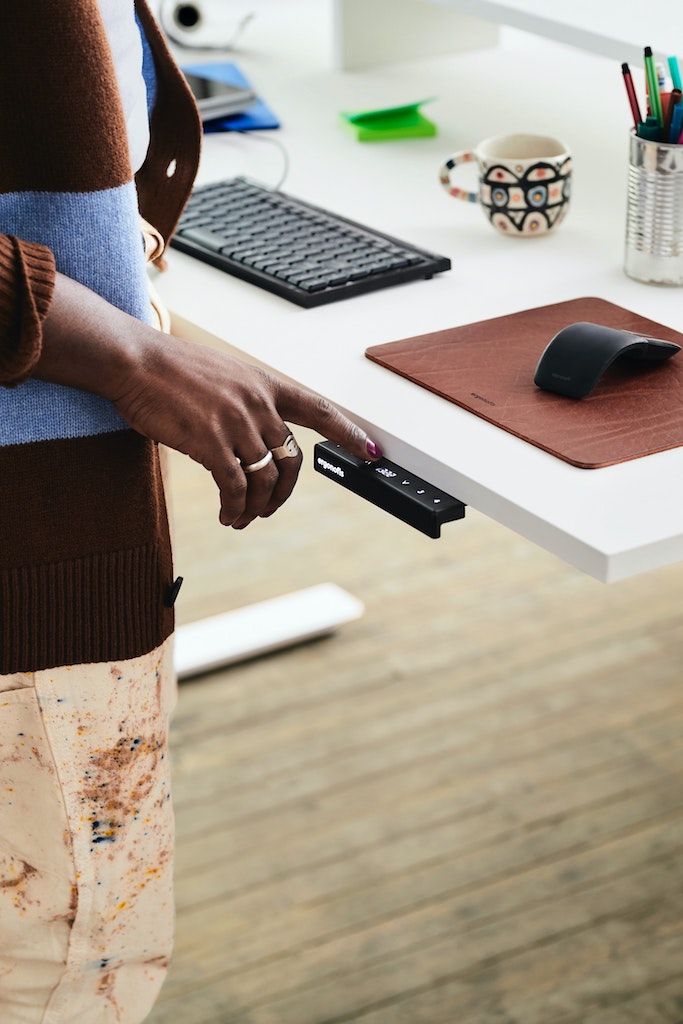 Photo Credit: Unsplash