Photo Credit: 2id Interiors
For this canal-front residence, interior designers Laila Colvin and Rafaela Simoes had to capture a sense of artistry and zeal, while bridging the gap between the original and renovated architecture.
As founders and creative directors, Laila and Rafaela have established Miami's premier luxury interior design company, 2id Interiors. Regarded for their relevant and skillful approach to design, 2id Interiors is an award-winning, leading interior design firm servicing clients which are amongst today's well-known names in professional industries and entertainment spanning across South Florida, the U.S., and around the world with projects in Canada, Europe, and Brazil.
"The clients wanted the house to be modern but colorful. They also wanted to keep the Spanish character, but in a more contemporary fashion," said Simoes.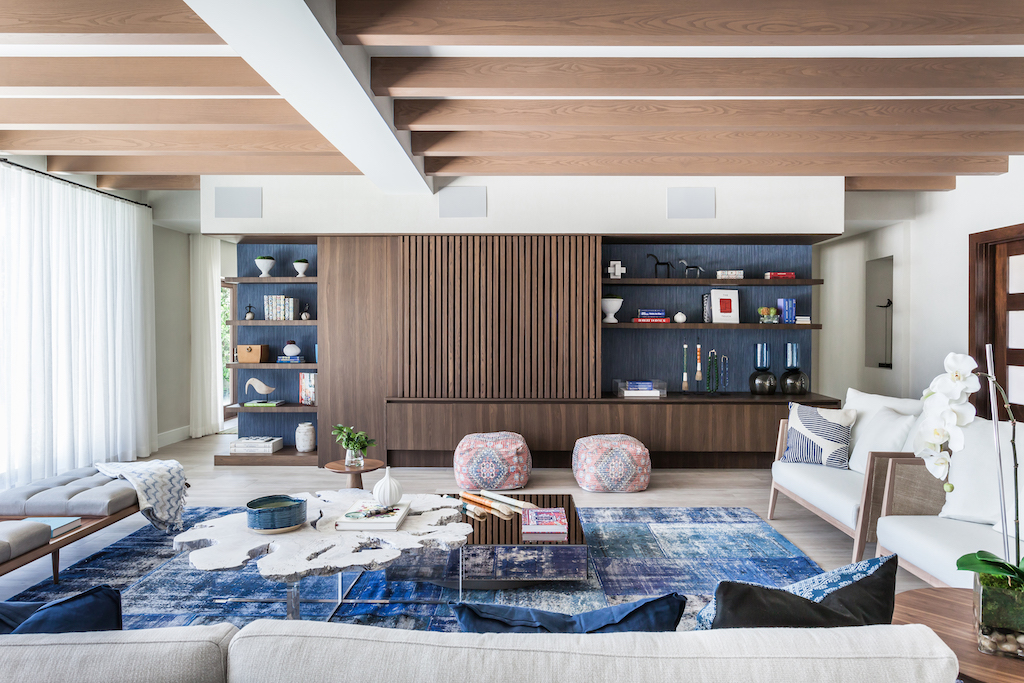 Photo Credit: 2id Interiors
The original open staircase was the element that won over the clients. So, the duo made it the focus of the living area with a traditional wrought-iron railing and colorful ceramic tiles. The blue-and-white rug, made of Persian rug remnants, brings a graphic backdrop for the Brazilian-style furnishings in neutral fabrics.
A navy grass cloth covers the open shelving in the living area's built-in walnut cabinetry, which has a vertical slatted sliding panel that conceals the television when not in use.
Colvin explained, "The slatted panel is our signature. We always use it somehow."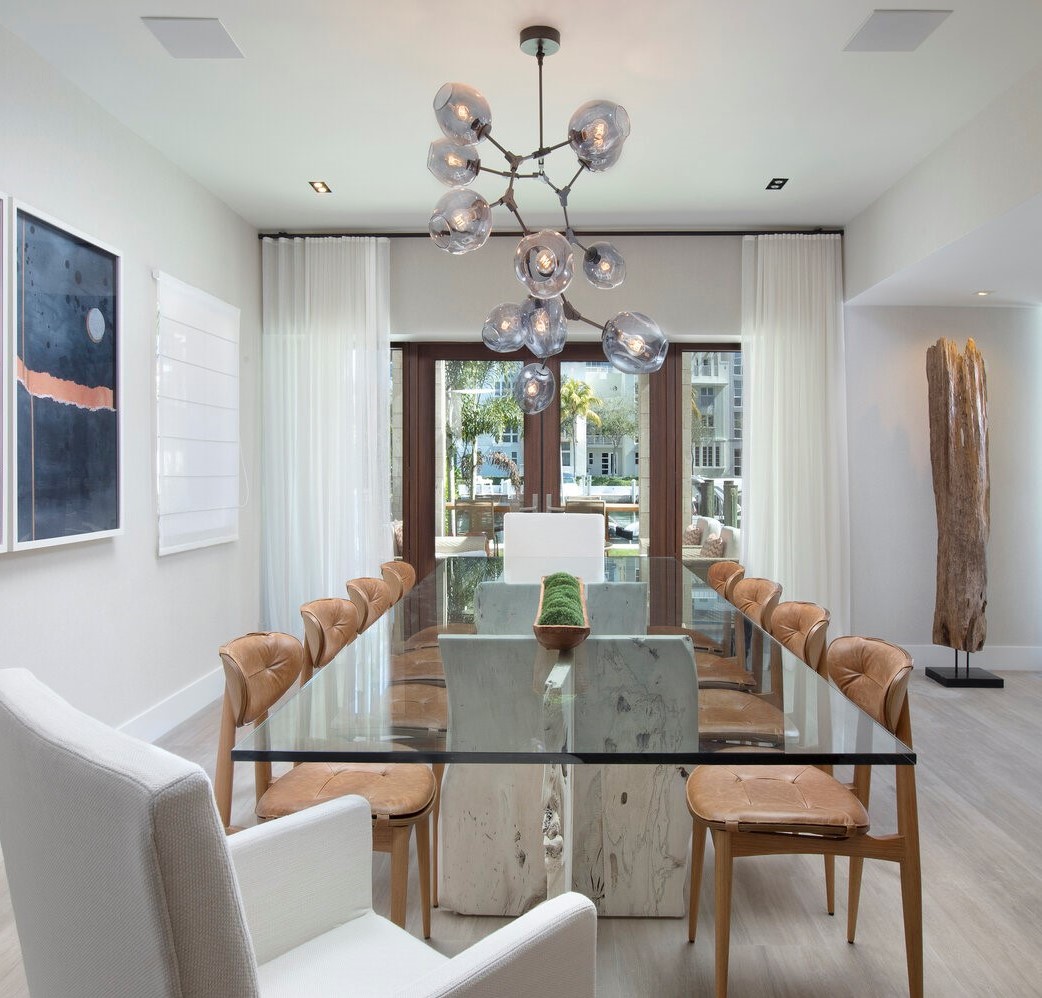 Photo Credit: 2id Interiors
In the dining area you can see a metal chandelier, a glass-topped table with an organic live-edged wood slab base, and a white-linen host chair counter alongside a Brazilian wood side chair with leather seats. It shows that the designers like to play with opposites in materials.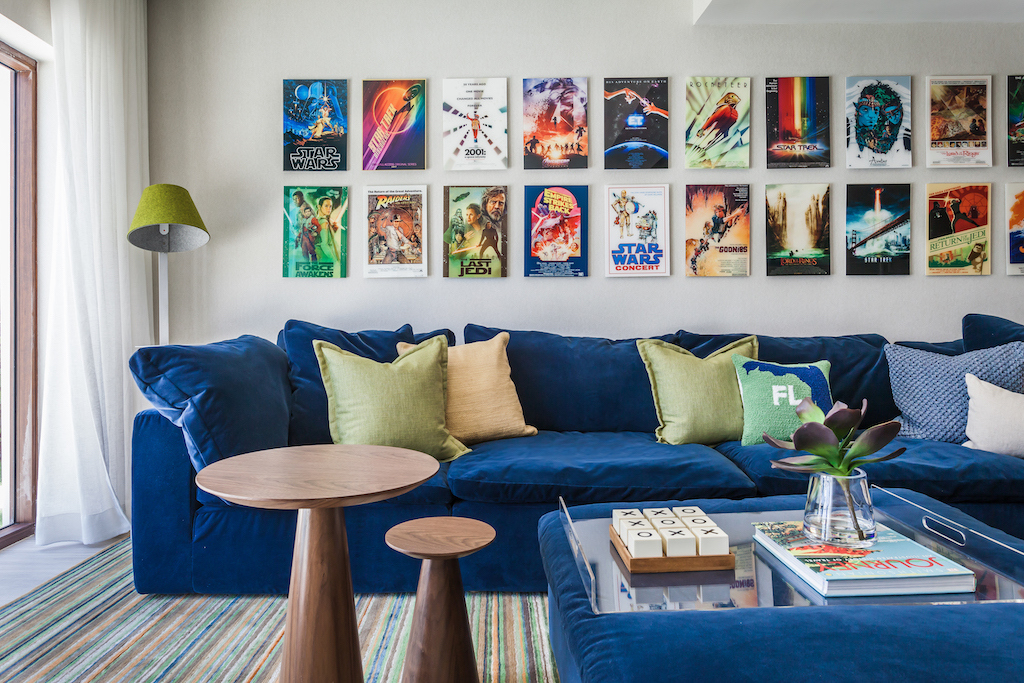 Photo Credit: 2id Interiors
In the family room, the designers paired wood-sided tables with a blue plush velvet sofa and ottoman. Above, lining the wall, is a grouping of the family's favorite movie posters. The owners fell in love with a wooden sculpture Colvin and Simoes placed near a swivel lounge chair in a corner of the primary bedroom.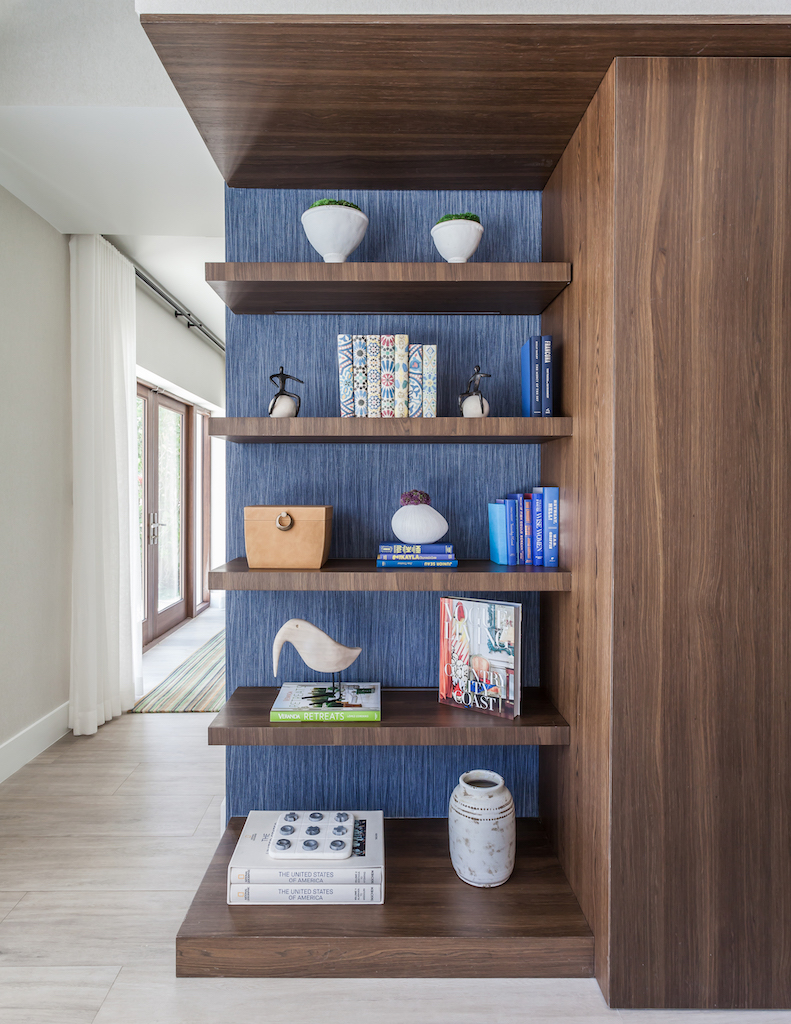 Photo Credit: 2id Interiors
Overall, the house is a beautiful place to relax and have fun.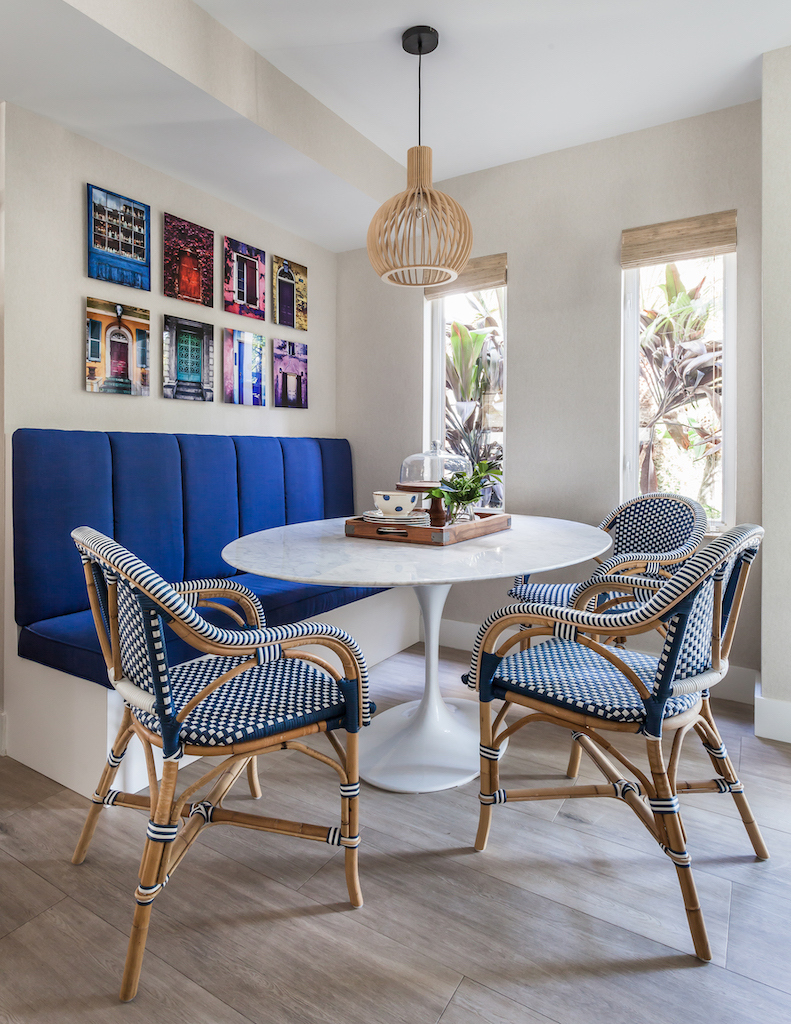 Photo Credit: 2id Interiors
To lean more about 2id Interiors and the great work they do, CLICK HERE to visit their website.